INTERMEDIATE COURSE
The Intermediate course is the second level towards learning Sanskrit language.
The objective of this course is to give students a more elaborate foundation of Sanskrit as a living language.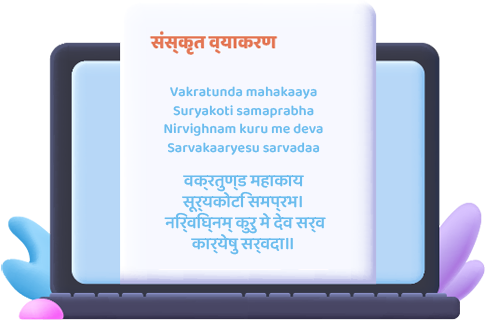 This course will introduce to further grammatical structures that will facilitate their understanding of simple texts as well as allow them to use in daily life.
DURATION / TIMINGS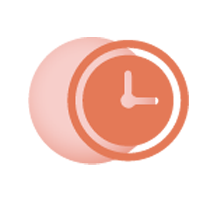 42 hours course
21 weeks
2 hours/week
WHERE / HOW?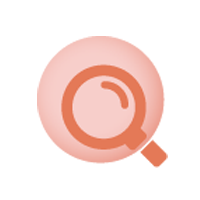 Online live videos
Access to all recorded sessions
Live Sanskrit scripts
ELIGIBILITY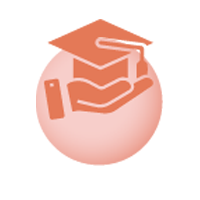 Knowledge of Basic Sanskrit
Those who have completed the beginner's course
COURSE OUTCOME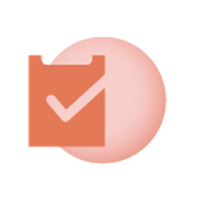 The intermediate Sanskrit course seeks to provide with a deeper appreciation of the beauty of the different aspects of this language from its sounds, grammar to its rich content so that they feel enthused enough to delve further into it.
Course Curriculum
Revision of varnamala, sounds and writing in Devnagari script. Combining vowels and consonants and learning their sounds.
After combining vowels and consonants next step will be to combine consonants with consonants.
Revision of declension of masculine words.
Revision of declension of feminine words.
Revision of declension of neuter words.
A participle is an adjective formed from a verb. A past passive participle (PPP) is an adjective that describes the object of an action that occurred in the past. In Sanskrit, the PPP is usually formed by adding the suffix 'त/इत' or 'न' directly onto the root. Like with gerunds and infinitives, त is usually added to roots ending in vowels and इत is usually added to roots ending in consonants. However these are very general rules and it is better to become familiar with PPP forms of common roots through the exercises.
The Sanskrit past active participle is a participle or "verbal adjective". It can be used in an adjectival way to modify a noun. It can be "used as a verb". It is characterized by the affix "-tavat-" The present active-p participle normally expresses a contemporaneous or simultaneous activity or state of affairs, compared to the action in the "main" verb clause.
In Sanskrit grammar – voice means प्रयोग (प्र + युज् = construction/arrangement) Sentence is a group of words which makes complete sense, which conveys some meaning. Verb denotes an action, which completes the meaning of a sentence. It is a very important factor of a sentence Subject is that component which does the action in a sentence – doer of the actionObject is a thing/person on which the subject performs the action Voice is the correlation of subject, object and verb
We will learn three kinds of voices and how it is used in sentences.
Compounds are words that we make by combining multiple words. Compounds are short and simple, and they save time for both the speaker and the listener: Sanskrit uses compounds extensively. In some styles of Sanskrit, almost every sentence will have a compound. And these compounds can also be quite long and intricate.
This is the first type of compound in which there are two words which are joined together

.E.gरामःसीता च → रामसीते

rāmaḥsītā ca → rāmasīte

Rama and Sita

The word dvandva literally means "pair." Any set of words that could be combined with the word ca ("and") can be combined into a dvandva:
Compound words where the प्राधान्यम् prādhānyam is on the first element of a compound are called avyayībhāva अव्ययीभाव compounds. For example, in the word upakumbham उपकुम्भम् (near the water jar), the syntactically important word is upa उप (near to).
Compound words where the प्राधान्यम् prādhānyam is on the second element of a compound are called tatpuruṣa तत्पुरुष compounds. For example, in the word, nadītīram नदीतीरम् (the bank of a river), the syntactically important word is tīram तीरम् (bank). A special class of tatpuruṣa compounds is called karmadhāraya कर्मधारय.
Compound words where the प्राधान्यम् prādhānyam lies outside the compound itself on an antecedent word are called bahuvrīhi बहुव्रीहि compounds. For example, mahābāhu महाबाहु (who has great hands).
The word sandhi (sam + dhi) means 'melding' or joint. The disorder (change) that occurs due to the mutual combination of two adjacent characters is called sandhi. In Sanskrit , Hindi and other languages, the disorder resulting from the combination of vowels or letters is called sandhi. For example - Sam + Tosh = contentment; Dev + Indra = Devendra; Bhanu + Uday = Bhanuday.
Indeclinable words which do not change according to inflection, word, gender and time, they are called Indeclinable. Here are some of Indeclinable words mentions and their examples-
यथा (examples)-
बलकः अधुना पठति। (the girl is studying now)
वयम् अधुना पठामः। (We are studying now)
गता अधुना पठति। (Gita is studying now)
Introduction to the kriyātipatti-lṛṅ [लङृ lṛṅ] – conditional) using yadi – if and tarhi – then.
Introduction to the conjugation of अस 'as' (to be) from the adādigaṇa (2nd group) in the various tenses and moods

Introduction to the conjugation of the verbs 'div' (to shine, to sport) and 'vid' (to know) from the divādigaṇa (4th group)

Introduction to the conjugation of the verb 'śru' (to hear) from the svādigaṇa (5th group) in the various tenses and moods

Introduction to the conjugation of the verb kṛ –( to do) from the tanādigaṇa (8th group) in the various tenses and moods
Conjugation of "da" To Give verb

Introduction to the conjugation of the verb mil –( to meet) from the tudādigaṇa (6th group) in the various tenses and moods

Introduction to the conjugation of the verb bhuj –( to protect) from the rudhādigaṇa (7th group) in the various tenses and moods

Introduction to the conjugation of the verb 'jñā' (to know) from the kryādigaṇa (9th group) in the various tenses and moods