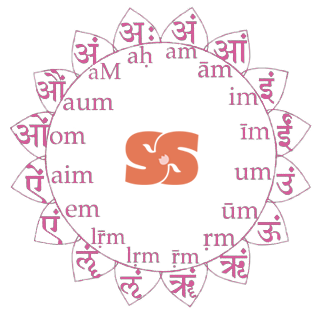 Refund and Cancellations
You just need to dedicate 1 Hour per day and follow my methodologies!
You can complete Sanskrit course comfortably within 3 months' time
Disclaimer
The information/material provided on the website is provided on an "As Is" basis. Sanskrit Shiksha do not warranty the accuracy, completeness, non-obsolescence, non–infringement, merchantability or fitness for a particular purpose of the information available through the service. Nor is it guaranteed that the services will be error free, or continuously available, or that the service will be free of viruses or other harmful components.
The Sanskrit Shiksha disclaims all responsibility for any loss, injury, liability or damage of any kind resulting from and arising out of, or any way related to:
Any errors in or omissions from the website and its content, including but not limited to technical inaccuracies and typographical errors.
Any third-party websites or content therein directly or indirectly accessed through links in the website, including but not limited to any errors in or omissions there from the unavailability of this website or any portion thereof.
Termination and Cancellation of Accounts
Either XXX Ltd or you may terminate your Account. If We terminate your Account, you will be notified by email and an explanation for the termination will be provided. Notwithstanding the foregoing, We reserve the right to terminate without giving reasons.
If We terminate your Account, any current or pending orders or payments on your Account will be cancelled and provision of Services will not commence.
Refund and Cancellation
Course fee once paid will not be refunded for any reasons, as the provisions are made to deliver the course to the user.
You are advised to check out the samples of courses/classes before signing up and making payment. Send an email if you have any questions regarding a course/class/session. For any further queries regarding refunds, the user may write to contact@sanskrit-shiksha.com with all the details.
No Liability
It is the endeavour of The Sanskrit Shiksha to ensure that the information provided on the website is accurate but does not guarantee or warrant its accuracy, adequacy, correctness, validity, completeness or suitability for any purpose, and accepts no responsibility with respect to the information on the website.
Use of this website, by implication, means that you have gone through and agreed to abide by the Terms and Conditions and the Disclaimers of this website.
Sanskrit Shiksha does not claim that the information downloaded are up to date, correct and error free or that the servers that make the Sanskrit-Shiksha.com available, are free of viruses or harmful components. Any reliance on the service or database available through this service, is at the user's own risk. Though due care has been taken to make the database completely reliable and error-free, Sanskrit Shiksha claims exemption from any liability arising out of any such error in the data base.
Terms and Conditions
Use of the Website is also governed by Our Terms and Conditions which is incorporated into our Privacy Policy by this reference. To view the Privacy Policy, please click here on the link.
Legal Jurisdiction
The laws of the Republic of India shall govern any dispute arising from the use of this website and the courts in Mumbai, India alone shall have exclusive jurisdiction to deal with all such matters.